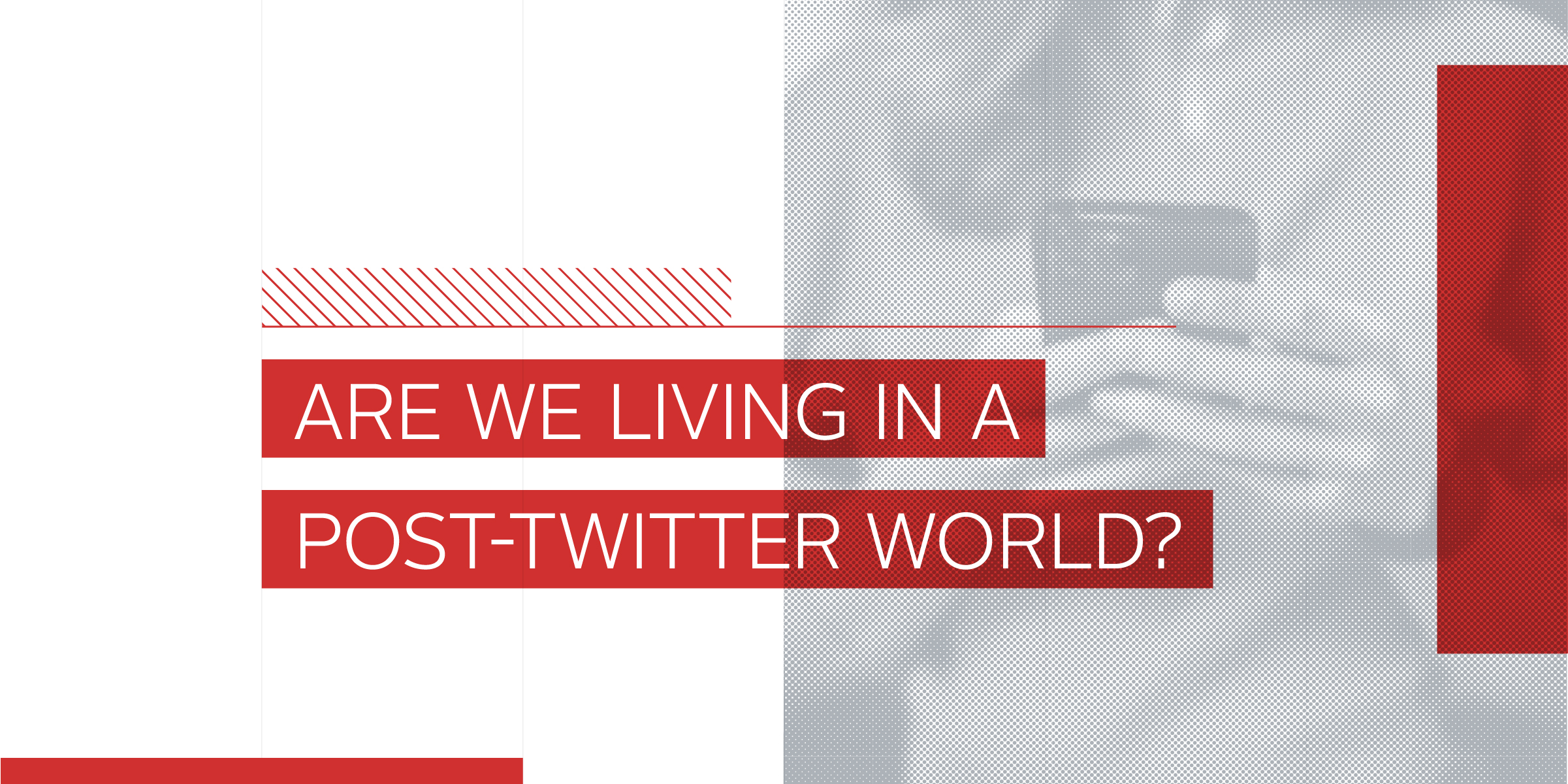 Threads is live – Here are four ways your brand should assess the future use of the platform
The launch of Threads has thrown the social media community into a frenzy. With more than 30 million sign-ups in less than 24 hours post-launch, Threads has everyone from casual social media users to enthusiasts exploring the new platform and questioning its opportunities – and potential implications – for the future of the social media landscape.
As marketers, we've become all too familiar with "the next big social app" to come onto the scene, only to fall flat. But between its powerful multichannel integration, focus on data and privacy protection for users, and early use of AI, AR and machine learning, we predict Threads is here for the long haul.
If you're a brand considering jumping on the Threads bandwagon, here's what to know.
This isn't another Twitter alternative.



Although the timing of Threads' release coincides (maybe not so coincidentally) with the continued Twitter turmoil over the past few months, it would be a mistake to dismiss it as a mere alternative to the popular "microblogging" platform.





Threads offers unique and significant potential thanks to its affiliation with Instagram and the resources it can leverage as part of the Meta universe. The association opens up new avenues for brand exposure and engagement, and unlocks the opportunity for growth and reach that the bird app didn't offer. This fact alone may be what gives Threads the edge between niche users and broad adoption, which is where other Twitter alternatives like Bluesky or Mastodon fell short.

Threads capitalizes on the multichannel wave where others have failed.



Unlike previous attempts to create decentralized social networking platforms, Threads stands out by embracing the multichannel approach. Being compatible with ActivityPub, a decentralized social networking protocol, Threads allows information to flow between social media platforms and other services. This integration with the "fediverse" movement enables users to follow and be followed by individuals on different platforms – showing a commitment to interoperability that gives brands the opportunity to expand their reach and connect with diverse audiences.

Brands have the ability to go early-to-market while testing the potential to enhance conversations around the brand.



Among the record-breaking downloads, a significant number of brands, many known for their unique voices on social media such as Wendy's, are already flooding the platform. However, it's not too late to become an early adopter.





By quickly establishing a brand presence on Threads, you have the opportunity to catch users early, as they begin building their network. This allows you to begin shaping your specific narrative, build early and authentic connections, and initiate meaningful interactions with your target audience. It also offers you the opportunity to get a jump on valuable insights, refine your strategy and stay ahead of competitors who also may be considering a presence on the app.

Its advertising potential is significant, but not without privacy and data concerns.



While Threads doesn't currently allow ads, it is a place to watch for brands and advertisers. As part of Meta, it inherently will have access not only to vast amounts of user data from its other platforms (Facebook, Instagram and WhatsApp), but will benefit from Meta's ad operations and existing platforms. Once brands have the ability to optimize campaigns across Meta, Threads (after it has the volume) offers another layer to improve paid performance compared to Twitter as a standalone platform.





On the flip-side of this potential is the threat users perceive when it comes to the platform's data access and privacy concerns. While the data it collects is similar to other Meta platforms, users are becoming more scrupulous about what they will and will not allow to be collected. However, the ambiguous nature of how Twitter handles user data and the overall uncertainty of the app still makes Threads a seemingly more secure alternative.
So now what?
Sign up and create your profile.



While this may be an obvious first step, there are a few things to know before you jump in. Because this app is technically an app from Instagram, you can use your brand's Instagram credentials and information to seamlessly set up your profile; although there's one potential downside to this connection. If you decide to delete your Threads profile, the only way to do so is by deleting the Instagram it's connected to. While there are very few reasons for you to need to delete Threads (and we highly advise against deleting your brand's Instagram to do so), there are other ways around this, such as setting your profile to private.

Create a channel-specific strategy.



The key with this step: Do not make your Threads strategy a "copy/paste" of your Twitter strategy (or Facebook or Instagram for that matter). Consider the app's unique features, your specific audience's behaviors, what they're using the platform for, and the conversations they'll likely be tapping into. Understanding that this app was created to prioritize connections and conversations, identify how your tone of voice could potentially differ from your other social platforms. What can you provide on this platform a follower can't find on another? Additionally, consider your objectives. Using it as a connection point with your community, a space for a focus group and another insight trove for social listening – your possibilities are endless.

Set up benchmarks and prepare to experiment.



One of the exciting (and terrifying!) aspects of Threads is it is a whole new frontier. And as a new app, we will likely see drastic shifts in audience behavior and even capabilities as the app develops. Therefore, setting benchmarks and a reporting strategy early on, with frequent check-ins, will be crucial. This will allow you to quickly assess what's working and what's not, and adjust swiftly. Stay flexible, and don't be afraid to experiment with different approaches and content.
Interested in learning more about how your brand can leverage Threads or other social handles? We're here to help.